"Your Leg will not be Amputated Nizamo"
Nizamo Camo from Bosnia&Herzegovina is 19 years old. When she was about to lose one of her legs, her life changed thanks to a helping hand from Turkey and her own country. The left leg of the young girl, which would be amputated in her own country, was saved in Turkey even with a non-surgical method. Here is a journey starting from Bosnia and ends in Turkey as well as a lifetime friendship story of two women.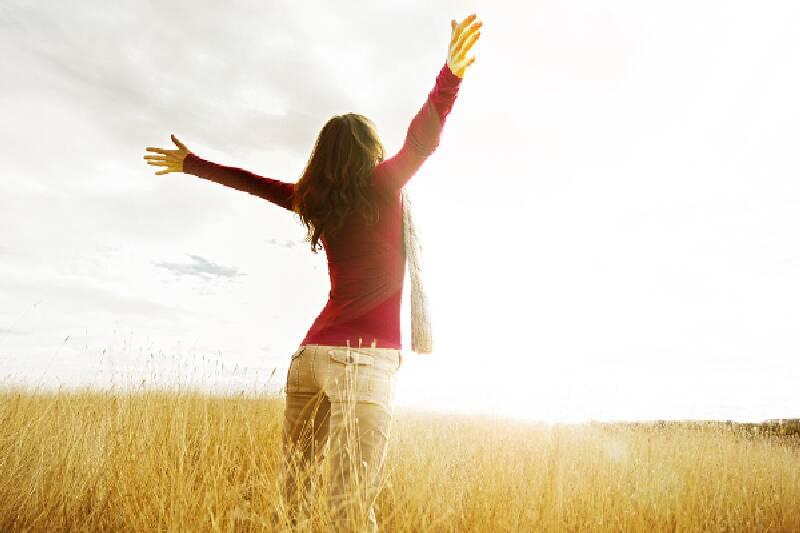 Everything had started after she underwent ovarian surgery on October, last year. 19 years old Nizamo Camo, who lives in Sarajevo city of Bosnia-Herzegovina, underwent a surgery and her diseased fallopian tubes were removed. However, this young girl started feeling severe pains in left leg one week after surgery.These pains rapidly worsened; she got hospital in no time flat when she saw bruises in toe tips.She was told that a clot migrated to her left leg, a vein was occluded, no blood could be supplied to the leg and she should be hospitalized. Embolism is a severe postoperative risk factor for each operation, but it was ignored in Nizamo for some reasons, and it was late to start treatment.
Left leg was almost gangrenous
She stayed at hospital for 40 days and received anti-embolic therapy, but no response could be obtained. Doctors said that they had nothing else to do and amputation should be started from toes, before left leg becomes completely gangrenous. Camo tells what she felt when she heard what doctor said at physician office:
"I could not first understand what doctor means saying there is no other option than amputation of leg. My mother was with me and she was also looking at the doctor. We were both standing stock-still. We were only gazing. I could hardly make sense of what doctor said. Next, I heard same inner voice continuously. "It is my leg, those toes are mine". I could never silence this voice, which I heard for the first time at that day. Something happened at that day, and today, I know that one can understand that experience, whatever it is, only if one can experience it. When we left doctor's office, I remember that mother said "It will never going to happen!". She also stated deep desire to cry, but unable to do so…"
"I can't walk, but I want to come".
Semra Yıldırım, Head of Business Development Department of Medical Park Hospitals Group, had met Nizamo immediately after that doctor visit. Yıldırım tells about what they experienced after they received a phone call from Bosnian office of Medicalpark:
"I was called by our Bosnian Office. I was informed that leg of 19-year old girl is about to be amputated and no other therapeutic option is found in Bosnia-Herzegovina. They asked whether we have anything to do in Turkey. Nizamo visited our Bosnian office and told her story, after she was discharged, and she added that she has only 500 Euros. Our group hosts many international patients. We offer counseling services at our offices abroad. However, my friend's voice in phone made me feel that the matter is somewhat different also at this time. I asked for medical reports and they immediately sent them. I am not a doctor and therefore, I could not understand what was going on. Since we are living in communication era, I can do my works with e-mail or SMS, but this time, I personally visited each relevant doctor with Nizamo's medical files in my hand. Even today, I cannot make a sense why I had embraced that much. I think the fact that I also have a daughter had deeply influenced me. When our hospitals reported that she should be examined, I first e-mailed her. I emphasized that she should not be hopeful and everything will be clarified after she is examined. She sent a three-sentence reply. "I have severe pain. I can't walk. But I want to come".
An Aid Campaign was started in Bosnia – Herzegovina
This correspondence is followed by dozens of phone calls in subsequent days. This young girl had no money and it was necessary to race against time. Medical Park organized Nizamo's travel to Turkey. Concomitantly, Semra Sönmez launched an aid campaign in Bosnia – Herzeginova in order to cover a part of operation costs. Nizamo's story was rapidly propagated on social media. Even a charity concert was organized for her. Nizamo arrived to Istanbul on March 7.
"We went to hospital immediately after we got off the plane. All she wanted to hear was her leg would be saved. I embraced her when she got off the plane. She could not walk. She talked about the social media campaign we launched in Bosna and her excitement. I knew that everybody was doing best efforts to help her. I was also sure that the money would be collected. What I did not know was whether we could save the leg or not."
It took 4 hours to ensure vascular patency
Nizamo Camo was undergone operation at Medical Park Bahçelievler Hospital on March 7. Efforts would be made to ensure patency of vessel in left leg with an Interventional Radiology technique – a non-surgical method. Since operation would be performed under local anesthesia, Nizoma requested Semra to be with her at operating theater.
"Surgery lasted for 4 hours. She was feeling pain. I was feeling my heart beats with one of my eye gazing the doctor and the other gazing her. I thought that the last time I felt such anxiety and excitement when I was giving birth. Her pain had so aggravated that she said "OK, I give up; stop it". I caught her doctor's eye. I gazed at her and hold her hand, "this is your only chance. Many people made great effort for this day. Now, you should endure for them" I said. She stopped crying. Approximately 30 minutes later, doctor raised his thumb and he added: "OK", we achieved patency of the vessel. She gazed at me since she had no command in Turkish. "Your leg will not be amputated. It is your leg" I said in Bosnian.
They will dance together
Nizamo Camo was mobilized on March 8, International Women's Day, and she traveled to home country 4 days after surgery. She was welcomed in Sarajevo with a tremendous enthusiasm. She sent a photo of herself holding a paper on which she wrote "Thanks" to Semra Sönmez at her first night in her bed. And there was also a note saying "Without you, I could not achieve this!". "
Semra Sönmez who also opened MedicalPark office in Bosnia is counting the days to go Sarajevo now. Because she gave a promise to Nizamo. She will dance with her.
"At the beginning of these events; I had learnt that she loves dancing. We continuously dreamed that we go dancing when we were in operating theater. The time that we reach our dream is really close."
---
---